This article is about the beginner event from Gran Turismo 3. For other meanings, see Altezza Race
The Altezza Race is a five-circuit championship-race event from Gran Turismo 3: A-Spec. It is housed in the Beginner League area of Gran Turismo mode.
Races
Typical Opponents
These are the typical opponents of this event:
Prize Structure
Prize Money
1st: Cr. 1,000
2nd: Cr. 500
3rd: Cr. 200
4th: Cr. 0
5th: Cr. 0
6th: Cr. 0
Overall Champion: Cr. 10,000
Prize Cars
Winning this championship will award the player randomly with one of the following cars: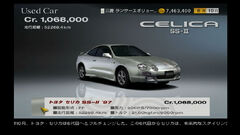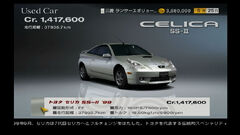 References
Community content is available under
CC-BY-SA
unless otherwise noted.