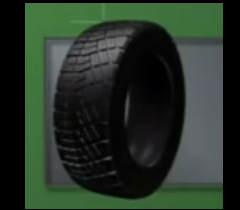 Dirt Tyres are a type of tyre that can be attached to particular cars in the Gran Turismo series. They are used to enter dirt or gravel based rally events, and have appeared in all mainline Gran Turismo games since Gran Turismo 2.
Related Events
Edit
The following is a list of events for which Dirt Tyres are required:
Gran Turismo 2
Edit
Gran Turismo 3
Edit
Gran Turismo 4
Edit
Gran Turismo 5
Edit
Gran Turismo 6
Edit
List of cars
Edit
See the main category for a full list of cars accepting dirt tyres.
Note: Be aware that some cars accept dirt tyres only in certain games (for example, the Vauxhall/Opel Touring Car and Tickford Falcon XR8 Race Car can be equipped with dirt tyres in Gran Turismo 3: A-Spec, but not in Gran Turismo 4).
See also
Edit