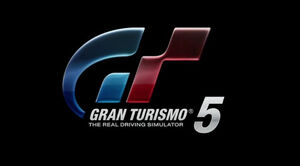 On September 25, 2012, Update v.2.08 was realeased for Gran Turismo 5.
Bug Fixes and New Features
[
edit
|
edit source
]
It is now possible to select "Disable Collisions" in the [Event Settings] of online races.
ID's are now shown above cars when watching online races.
The response of the clutch pedal when using the steering wheel controllers "G25 Racing Wheel", "G27 Racing Wheel", "T500RS" and "TH8RS" have been adjusted.
The rate of tire wear in endurance races has been reduced. (Excluding formula cars.)
The strength of air resistance when altering aerodynamic wing settings has been increased.
The autopilot has been adjusted to prevent colliding with the wall when exiting the pit lane on the Tsukuba circuit.
Adjusted the changes in control characteristic when altering vehicle height from standard height. (Vehicle height can be changed by adjusting ride height, either by installing a suspension kit or adjusting a full customizable suspension kit.)
Correction of Known Issues
[
edit
|
edit source
]
Fixed an issue where experience points and rewards were not awarded when racing online on the Twin Ring Motegi.
Fixed an issue where the tires would change when resuming a suspended endurance race.
Fixed an issue where when switching from a setting sheet with dirt/snow tires to a sheet with normal tires, the dirt/snow tires settings remain displayed.
Reduced an issue where the vehicle would jump violently when going over angled bumps on road surfaces or sharp cornerstones.
Fixed an issue with the Twin Ring Motegi Course name not displayed correctly when searching in the Open Lobby.
It is now easier to hear your own car when driving with other cars in online races, etc.
 

GT5 Updates

Spec 1.0
Spec 2.0
Community content is available under
CC-BY-SA
unless otherwise noted.