News
This is our RSS browser. To switch between different categories, click a tab on the top row. To change between individual feeds in that category, select a tab in the second row.
Weather
Use this to look up the weather at whatever track you're looking to go to and see if it's a good day to go racing!
---
---
---
---
---
Nederlands (Netherlands)
---
日本 (Japan)
---
---
Österreich (Austria)
---
Deutschland (Germany)
Track Lookup
This is our map of racing courses. Each marker represents a known track, so to find a racetrack near you all you have to do is find where you live on the map and zoom in on a marker, then click its base to find out more. Some will even have links to the track's website to allow you to look up events, track day dates and times, and buy tickets to races!
NOTE: Wikia's Maps feature is currently in its early stages. If the map throws an error or glitches out, refresh the page and switch to this tab again.
Our forums are powered by GT Arena, the best place to go for tight, friendly league racing. Feel free to join one of the leagues below, or start one yourself!
Grumpy British Racing Club | American Legion of Vroom | Start your very own club, league or team!
---
Loading RSS data...
---
Loading RSS data...
---
Loading RSS data...
---
Loading RSS data...
---
Loading RSS data...
---
Loading RSS data...
---
Loading RSS data...
---
Loading RSS data...
---
Loading RSS data...
---
Loading RSS data...
---
Loading RSS data...
---
Other GT Arena Links
Welcome to GT Arena | Event Master Forums | GT Arena General Chat | GT Arena Garage | New League Nursery | GT6 Forum | GT5 Forum | GT Media | GT Arena News | Project CARS | GT Arena Team & Club Forums | Club/Team vs. Club/Team Events
To create a new article, enter the title in the box below.
Not sure where to start?
Adding content
Talk and more...
Check out the forums to see what the community is working on, to give feedback or just to say hi. We have a special section of the forums dedicated to article improvement that you can check out here. We recently reached the 500-article count we wanted to reach by the wiki's first birthday (January 2nd). We are now working on improving articles.
These are the events currently on offer through the GT Wiki Official Club. If you want to compete in them, feel free to sign up now!
Tight quarters and tight turns are the order of the day for this Super Lap Battle with karts. Use the kart's maneuverability to win!
Two exciting laps around Circuito de la Sierra in prototypes! Do you have what it takes?
See who can turn the fastest lap in this intense battle at Suzuka!
This tab is going to replace the silly yellow text at the top of the page, putting it somewhere where it's much less ostentatious.
Imagine this: You're an elderly person, living paycheck-to-paycheck. Everyday you have to make a decision: do I eat, or do I forgo a meal to pay for the next one? Unfortunately that's an obstacle that over 9 million older Americans face daily. According to the Drive to End Hunger website, "AARP Foundation is working to provide food to local food banks, enrolling older adults in critical government programs that help provide nutritious meals and identifying long-term solutions that will help end this solvable problem. We believe seniors should have a better choice. And with your help it does not have to be this way."
Click either this link or the banner above to learn more about the AARP Drive to End Hunger.
---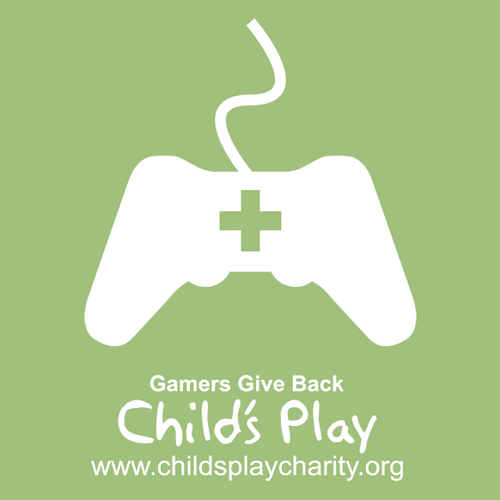 Child's Play is a charity dedicated to improving the lot of poor children around the world. Founded in 2003, Child's Play has so far raised over US$34 million in their quest to provide destitute kids with toys, books, games and movies, providing them with much-needed periods of happiness in typically grim situations. Users can either donate money through PayPal or check, and a portion of this money goes towards making annual wholesale purchases such as for systems and iPads.
You can either click this link or the image above to go to the Child's Play website to learn more.
---

The Make-a-Wish Foundation is a charity that organizes huge experiences (dubbed "wishes") to terminally-ill children around the world. From the website: "Tens of thousands of volunteers, donors and supporters advance the Make-A-Wish® vision to grant the wish of every child diagnosed with a life-threatening medical condition. In the United States and its territories, on average, a wish is granted every 37 minutes. We believe a wish experience can be a game-changer. This one belief guides us and inspires us to grant wishes that change the lives of the kids we serve."
You can either click this link or the image above to go to Make-a-Wish's website to learn more.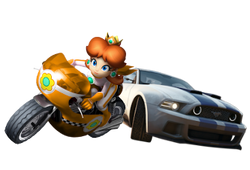 Have a suggestion or an issue? Click one of the links below to provide feedback.
Join the community on Discord!
---
Get all sorts of awesome benefits like voice chat with other GTW members, videos, screenshots, a music player for your races, and more!