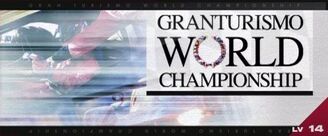 The Gran Turismo World Championship is a Professional Series event available at level 14. It is the final race of the Professional Series and is the first to include a championship. Completing this championship awards both a PSN trophy and a movie unlock.
Requirements
[
]
Races
[
]
Prize Structure
[
]
Prize Money
[
]
Overall Champion: Cr. 107,000
1st: Cr. 21,400
2nd: Cr. 15,500
3rd: Cr. 13,700
4th: Cr. 12,800
5th: Cr. 12,500
6th: Cr. 12,200
Prize Cars
[
]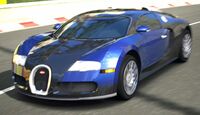 A-Spec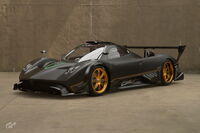 B-Spec
Tips
[
]
The Gran Turismo World Championship will require an excellent car that can both run fast and handle well. A good car to compete with is a tuned Nissan GT-R '07 which can be purchased at the Nissan Dealership, the Mazda Furai Concept '08 which can be won at the NR-A Roadster Cup (GT5) in B-Spec, or any NASCAR racer, as well as some of the faster FIA-spec GT cars, and especially racing prototypes such as the Mazda 787B or the Toyota GT-One. Due to there being no restrictions, the Red Bull X2011 Prototype '11 can be used to win the races in quick succession. Another good idea is to get the Chevrolet Corvette Z06 (C6) '06, put on a few tuning upgrades and get the racing modifications for the car (Also putting the speed on the fully customisable transmission at exactly 224mph or 360km/h) as it will be libel to win the Gran Turismo World Championship, if you can't purchase any of the GT Racing Cars or the Super GT Touring Cars.