Nürburgring 4h Endurance (GT4)
League Level
Endurance
License Level
International B
Series Type
Single Race
No. of Races
1
Total Distance
~600 km (370 mi)
Tyre Restriction
Normal or Sports
Tyre Wear
Yes
Car Type Restriction
No restrictions
1st Place Prize
200,000 Cr
"This is an entry level race at Nürburgring that you can enter in an everyday car."
The Nürburgring 4h Endurance is an event in Gran Turismo 4, held at the Nürburgring Nordschleife Circuit.
The aim of this endurance race, rather than to complete a set number of laps in the fastest time, is to complete the most complete laps in the 4 hour period. The race ends at the end of the first lap completed after the checkered flag falls (4 hours + 1 lap).
The event, which takes 4 hours to complete in A-Spec mode can be won in just over 1 hour and 20 minutes if the player uses B-Spec.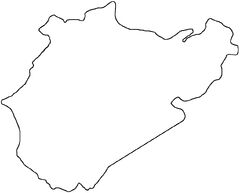 Prize Structure
Edit
Prizes for Finishing Position
Edit
1st Place: Cr. 200,000
2nd Place: Cr. 80,000
3rd Place: Cr. 65,000
4th Place: Cr. 50,000
5th Place: Cr. 25,000
6th Place: Cr. 9,500
Possible Opponents
Edit
This chart lists all possible AI opponents that can appear in this event. The "Lap Interval" column shows how many laps the opponent will stay out on the track before pitting in.
Recommended Cars
Edit
Prize Car
Edit
Community content is available under
CC-BY-SA
unless otherwise noted.